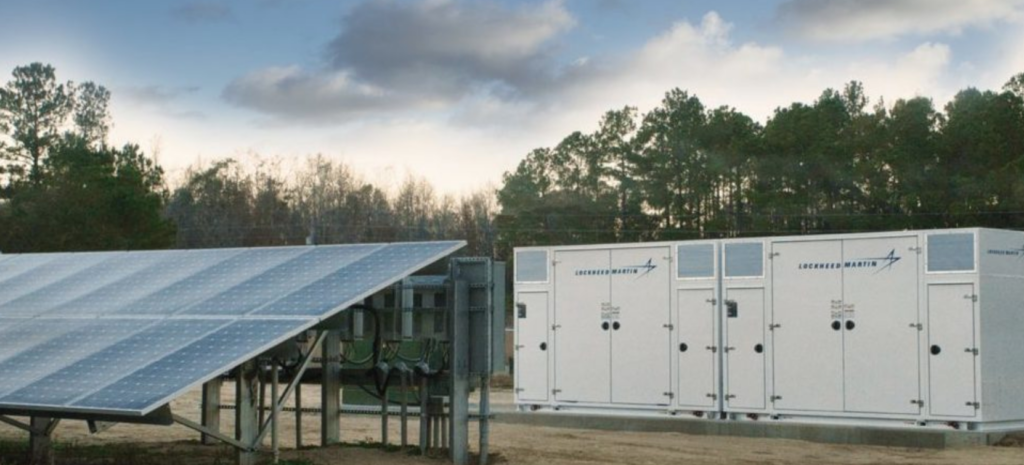 CCEBA is encouraged by an August 17th decision by the N.C. Carolina Utilities Commission (NCUC) that will finally allow independent power producers (IPPs) to add energy storage to existing solar facilities. The ruling's title is, "Order Approving SISC Avoidance and addressing solar-plus-storage qualifying facility installations." CCEBA has been advocating for the right of IPPs to add storage existing solar facilities since 2019.
For some time, North Carolina IPPs have been hampered by regulatory and technical barriers to integration of energy storage with their existing generating facilities. Over the past few years, Duke Energy established several hurdles that make co-located facilities difficult:
Treating energy storage retrofits as a "material modification" that requires re-study of the interconnection;
Terminating a power purchase agreement (PPA) from a renewable energy qualifying facility if energy storage was added. (Note: The NCUC rejected this proposal in its August 17 decision); and,
Requiring a new certificate for convenience and necessity (CPCN) for a co-located storage system, and other equally burdensome terms.
Brief History
CCEBA has been active on energy storage issues since 2019, filing comments in Docket No. E-100, Sub 101 for Duke Energy's expedited study process for adding energy storage at existing generation sites. CCEBA weighed in on the Storage Retrofit Stakeholder Meetings Report in Docket No. E-100, Sub 158. Testimony was filed on behalf of the N.C. Sustainable Energy Association by CCEBA leadership. Overlapping these filings were lengthy negotiations between our trade association and Duke Energy — the result of a NCUC ordered stakeholder process.
The Way Forward
The August 17th decision will make it easier for energy storage to be added to existing facilities. The right to add energy storage will help these solar facilities be more flexible and resilient and will add long term value to these pollution free generation sources. Key terms include that:
The pricing for the output of the storage device will be fixed for the remaining life of the existing PPA – not limited to five years as Duke proposed. This is a significant result because execution of a new PPA requires major transactional costs, all of which will be avoided.
A new certificate for convenience and necessity (CPCN) is not needed for the addition of energy storage to existing generating facilities. Developers only need to provide a written update to the existing CPCN filed with the N.C. Utilities Commission.
DC-coupled energy storage systems should be allowed once revenue grade meters are available. Delays are not allowed once the American National Standards Institute
While CCEBA is pleased with the results of this settlement negotiation, this skirmish presages a critical decision North Carolinians need to make about our energy future over monopoly control of energy assets. Is it beneficial or harmful to allow government regulated monopolies to own all future assets, such as storage? CCEBA strongly believes ratepayers and the resiliency of our transmission and distribution system benefit from competition and would be damaged by monopolization.
Benefits of IPP Storage Market Access
Ratepayer savings: There is no reasonable justification why utilities should have a monopoly over storage assets. Opening standalone storage to third party providers enables the same competitive drivers for ratepayer savings that North Carolina's Competitive Procurement of Renewable Energy (CPRE) was designed to provide for solar projects (including but not limited to potential utilization of a federal ITC).   
Ratepayer protection: Third party storage operators shoulder more liability than the utilities, protecting ratepayers. This risk is an incentive for third party storage owners to operate those systems as efficiently as possible. 
Market innovation: Closing the market to IPP storage forecloses the possibility of market innovation, as IPP storage owners/operators identify new and potentially unanticipated opportunities to utilize storage technologies for ratepayer benefit.
Advantages of national operators: Integrated national developers/operators can bring cost and experience advantage across development, mature procurement/EPC partnerships, construction/operation/safety best practices, and in some cases a lower cost of capital as compared to the utility.
Responsiveness to changing system conditions: Third party storage operators can often respond much more quickly to market signals than a single centralized utility, enabling the system to respond expeditiously to changing needs. 
Competitive Market: Finally, allowing a competitive market for storage relieves an already challenged utility from some of the administrative burdens of management. Expecting a single utility to own/operate all the system's stand-alone storage is unreasonable and places unnecessary administrative burden on the utility, as compared to harnessing the operational expertise of third-party owner operators. CCEBA is committed to encouraging competitive market solutions for North and South Carolina that produce cheap, safe, reliable energy.