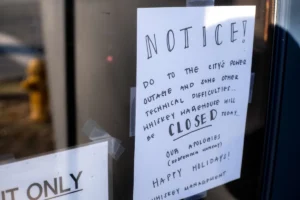 The massive reliability failure of Duke Energy's gas and coal operations during the Christmas blackout casts the recently issued NC Carbon plan in a new light. Duke was lucky: Its weekend blackout would have been considerably more dangerous to residents and damaging to businesses if it had happened on a weekday instead of on Christmas Eve. In 2021 NC House Bill 951 negotiations, Duke Energy representatives frequently cited grid failure resulting in 246 deaths in Texas as a reason Duke alone should control and own all generation assets.
Duke and its partisans have used fear of grid failure to resist adoption of lowest cost clean technologies and stick the rate paying public with a huge bill that will extend for generations – just as it has with coal. Duke's pledges of reliability should be taken with appropriate skepticism going forward.
As we read the Commission Order that was released tonight, CCEBA will be looking for more accountability and transparency for Duke in areas like transmission planning and in how it calculates costs. We'll also be looking for a sense of urgency on the part of the Commission in making a transition to better, more reliable, and cheaper energy. It's crystal clear that the monopoly business as usual model is neither safe nor cost effective for citizens in the Carolinas.
Related Stories
Duke Energy confirms some power plants 'unavailable' during Christmas Eve blackouts / Charlotte Business Journal, Dec. 29., 2022
Duke Energy Faces Criticism: State senators weigh in on recent energy issues / Capitol Tonight, Spectrum News 1, Dec. 29, 2022
Duke Energy acknowledges generators failed during rolling blackouts Christmas weekend / WCNC, Dec. 29, 2022
Duke Energy cuts power as extreme cold taxes grid on holiday weekend / The Washington Post, Dec. 24, 2022
In final tally, state officials say 246 Texans died in February from freeze and power loss / Austin American Statesman, Jan. 4, 2022