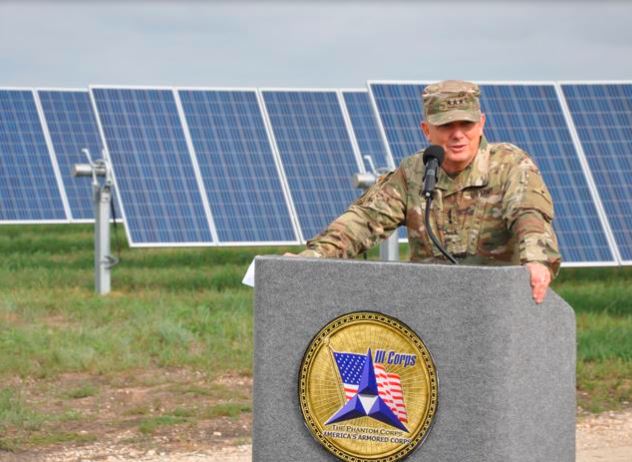 On August 3, 2022, the North Carolina Utilities Commission issued a declaratory judgment supporting Fort Bragg's position on the provision of solar and energy efficiency services on base. In February, we wrote about Fort Bragg's request for a declaratory judgment against Duke Energy Progress, which was trying to block the U.S. Army from installing the type of energy it wanted on Fort Bragg using a solar contractor. 
At 77 percent of total consumption, the Department of Defense is the Federal Government's largest energy consumer. Across the world, U.S. Armed forces have moved to renewables plus storage mixes and to relying on their own energy generation. Their chief concerns have been security, military readiness, and lower costs. Fort Bragg and Camp Lejeune can't afford to have days without power if the utility-managed grid blacks out, as is common during Atlantic hurricanes and other extreme weather. North Carolina has had five weather disasters in just four years, with hundreds of thousands of residents and businesses losing access to the grid and utility generation for days or weeks at a time. 
The U.S. Armed Forces have also turned toward renewables, energy efficiency, and storage to lower electricity costs to the U.S. taxpayer. Afghanistan in particular motivated strategists to think differently about how our armed forces got the electricity they needed and from what sources. Electric generators were necessary in the field to run equipment and protect soldiers in Afghanistan's extreme temperatures – as much as 120 degrees Farenheit in the summer and as low as -13 degrees in the winter. For much of the final decade of the war, U.S. service members lost their lives transporting gas to power this crucial machinery.
The U.S. Armed Forces learned from this situation and realized they could have more secure energy at a much lower cost by coupling on-site renewables and storage with more energy efficient equipment and structures. Fort Hood, for example, generates most of its own energy with 65 GW of wind and solar on site, preventing any loss of power during extreme weather.
The Commission's Order is a moral victory. It is likely to be specific to Fort Bragg and the U.S. Department of Defense, but unlikely to immediately help other large customers in the Carolinas. The Fort Bragg request illustrates the absurdity of a state-based, government-regulated monopoly dictating U.S. military preparedness in order to prevent loss of shareholder profits. In the meantime, a vast number of employers, particularly large manufacturers and farmers, have the same needs as Fort Bragg: A need for affordable, safe energy that is consistent regardless of whether centralized grids or power generation is knocked out by the next hurricane. Utilities tend to rely on the idea that somehow savings for one ratepayer is damaging to every other ratepayer, but markets outside of the Southeast show that savings for one can result in savings and greater resilience for all.